Pediatric occupational therapy Los Angeles is used to improve children's everyday activities. Any type of developmental delays can affect a child's ability to learn and perform normal daily tasks. Occupational therapy helps pediatric patients with cognitive, motor, or social limitations to participate and improve in everyday activities they weren't able to do.
The main goal of LA Speech & Occupational Therapy is to improve the conditions of children's daily lives. Occupational therapists help children learn to complete everyday tasks, such as eating, putting on clothes, and maintaining personal hygiene. Occupational therapy encourages participation in your child which restores their self-esteem and confidence. Our occupational therapists will help your children flourish in their everyday activities. Our occupational therapists help your children build the strength they need to continue to shine outside of our LA Speech & Occupational Therapy facility. Our experienced and certified occupational therapists are excited to help your children build confidence, improve mobility, gain ability, and design their lifestyle.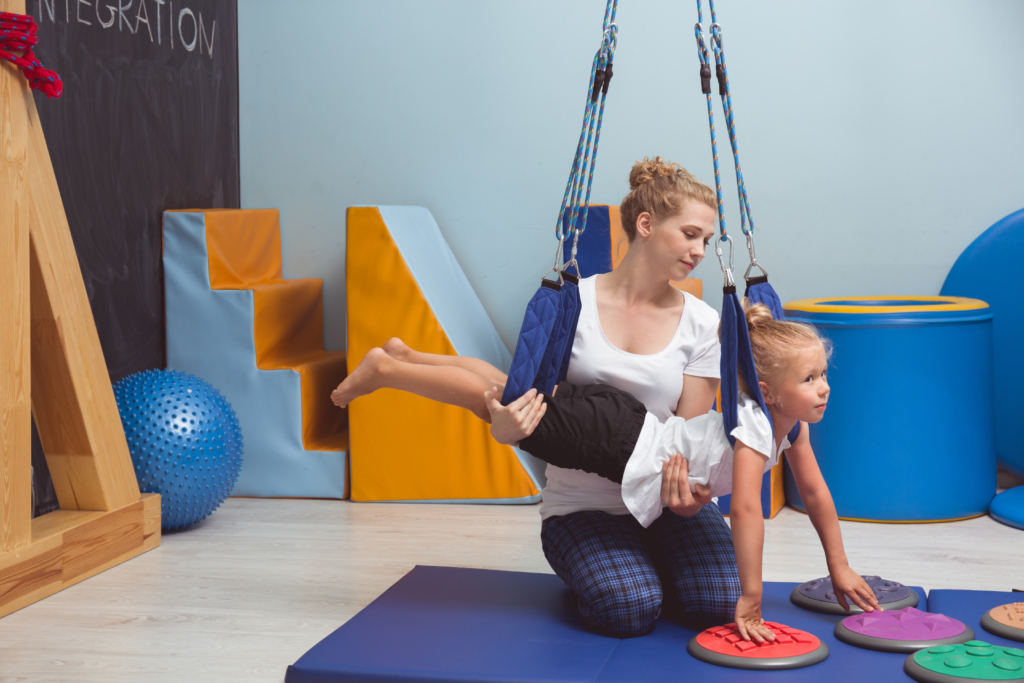 1) Handwriting

2) Motor Coordination

3) Fine Motor Skills

4) Sensory Integration

5) Adaptive Skills

6) Enhance Self-Esteem and Sense of Accomplishment
LA Speech & Occupational Therapy
gives your children the skills, strength, and confidence they need to independently perform daily activities. Our occupational therapists work with you and your children to set their desired goals designed to improve their self-help skills. We help children improve their feeding and swallowing abilities. Our pediatric occupational therapists love working with their patients to help them develop, gain, and improve their daily living skills. They help children with developmental delays earn the skills they need to actively participate in their daily activities.
LA Speech & Occupational Therapy
 can help your children build, improve and develop motor, sensory, cognitive functions, and develop mental capabilities like organizational skills, coping strategies, and memory. We help your children build their confidence and self-esteem that will improve their social skills and engagement with others. We give them the skills to enhance their physical abilities like balance, strength, and coordination. We help them better their everyday life activities like getting dressed and eating. We give your children the skills to improve their mobility and independently live their lives.
LA Speech & Occupational Therapy's highly-experienced pediatric occupational therapists are eagerly waiting to help your child overcome their developmental delays.